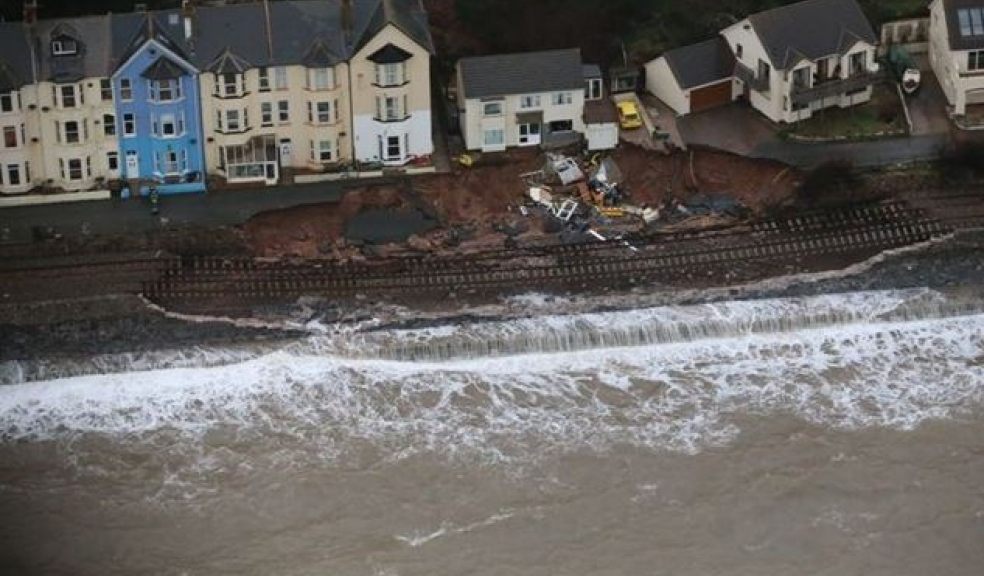 Event marks completion of Dawlish rail line repairs
Residents are invited to an event to celebrate the completion of Network Rail's work in Dawlish to repair the damage caused by last year's storms and make the area more resilient for the future.
Over the last few weeks the 'orange army' completed the final milestone in their 18-month project to repair Dawlish's railway line; rebuild and strengthen the sea wall; and carry out cliff stabilisation work at Teignmouth, to prevent any future extreme weather causing the level of damage that occurred last year.
The final phase of this momentous project involved building a new wall in front of the existing sea wall between Rockstone and Coastguard footbridges to provide further protection, and reconstructing the walkway so that its height is level with the sections on either side. This means that for the first time, the full length of the walkway from Dawlish Warren to Teignmouth can be used in both low and high tide.
Sophie Young, Network Rail's scheme project manager, said: "We've now completed the final stage of our work to rebuild the railway line through Dawlish and improve the area's resilience.
"This is a significant milestone in the town's history and so it seems only right we share it with the local community, which is why we have organised this event. It is also very important to us to be able to thank residents for their patience and support throughout what has been a very complex, multi-site and multi-faceted project."
The event will take place at the Dawlish station end of the walkway on Friday 14 August and will begin with Anne Marie Morris, MP for Newton Abbot, officially opening the walkway at noon. Residents will then be given the opportunity to be the first members of the public to walk the full length of the walkway following its revamp.
While Network Rail's work to repair the damage in Dawlish is now complete, the company is continuing its work to secure the future of the railway line between Exeter and Newton Abbot.
Throughout its 175-year life, this stretch of coastal railway line has suffered the effects of coastal flooding, erosion and cliff instability, leading the company to begin a study looking into the options available to make this section of railway line and wider area more resilient.
As part of this study, communities living along this area of coastline are being asked to contribute their personal knowledge of the local area and its history to help Network Rail build a complete picture of the issues involved.
Anyone who was unable to attend the recent public events on the study can still contribute their comments by emailing Ex2NA@networkrail.co.uk or posting them to Ex2NA, Western House, 1 Holbrook Way, Swindon, SN1 1BD.