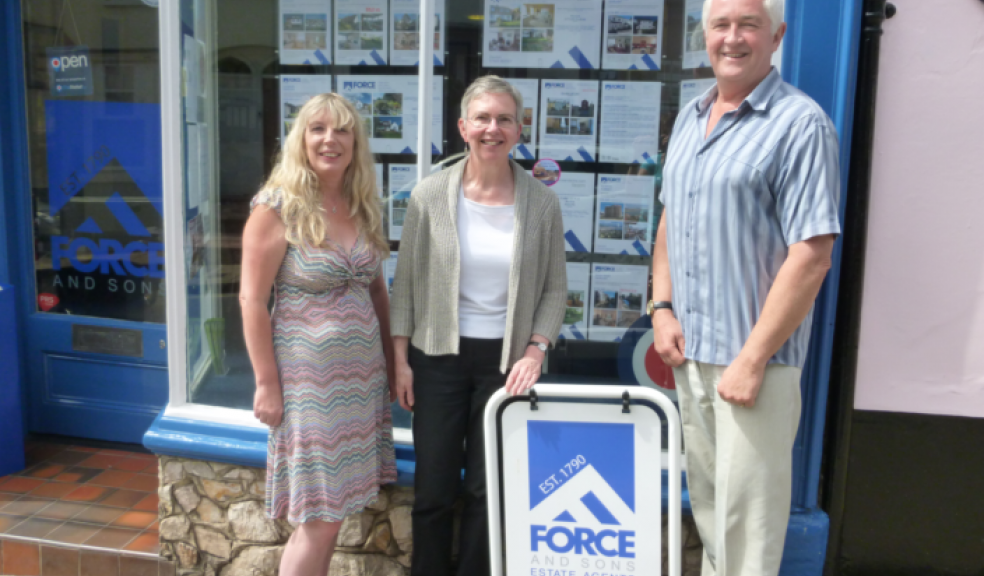 Dawlish businesses join Riviera Line campaign
Thirty Dawlish businesses have joined the campaign 'Get here on the Riviera Line' launched by the Devon and Cornwall Rail Partnership's Citizens' Rail project. Window stickers encourage visitors to shops and cafes to travel there by the train on the line which runs from Exeter to Torbay through Dawlish.
David Force, Chairman of Dawlish Chamber of Trade, said, "The Dawlish Chamber of Trade is proud to be associated with this positive initiative. Dawlish shops and  businesses are ready and prepared for a bumper summer season and welcome the support from the Citizens' Rail Project in bringing in yet more visitors to our wonderful town."
Tracy Scranage, Town Centre Development Manager for Dawlish and Teignmouth added, "A successful resort relies so much on working together with the many internal and external organisations that can add to its further success. This is a prime example of what can be achieved with the Dawlish Chamber of Trade and the Citizens' Rail Project working hard to bring this initiative to fruition. Dawlish is once more leading the way with its positive attitude to co-operation with outside bodies and the town will look forward to even more visitors coming to sample its many wonderful town centre shops and businesses, this time by way of the beautiful Riviera Line."
Celia Minoughan, the Partnership's Riviera Line Project Officer was delighted with the response to the campaign and said: "Thanks to Dawlish businesses and the Dawlish Chamber of Trade for their support. We welcome more businesses getting in touch to find out how they can join with us to promote travel by train to Dawlish on the Riviera Line."
Celia can be contacted on 07929 243510 or by e-mail at celia@citizensrail.org . 
Local partners in Citizens' Rail – which is 50% funded by the EU's Interreg IVB programme – include Devon County Council, Torbay Council, First Great Western, Plymouth University and the Devon & Cornwall Rail Partnership.   More information about the project is available from Celia or at www.citizensrail.org
The Devon & Cornwall Rail Partnership is a non-profit partnership between local authorities and the rail industry which works to promote local railways in the two counties.