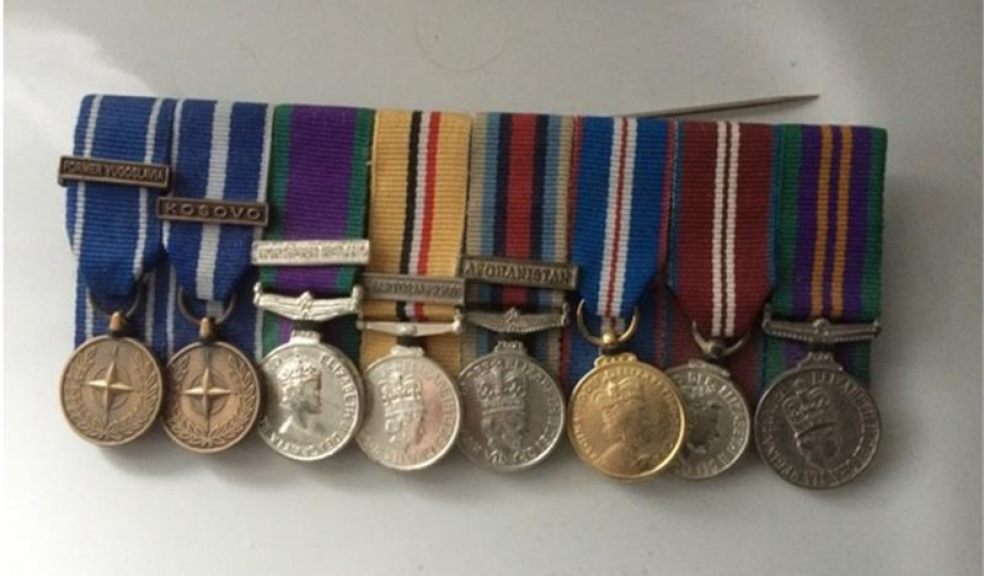 Appeal to trace stolen military medals
Police are investigating a burglary which took place at a property in Newton Abbot where precious military medals were taken.
The incident happened between 5:10am and 6.30am on Tuesday 20 September at a home in Queensway.
The offenders gained entry through a small upstairs window and stole eight military medals in bronze, silver and gold [pictured] which are of huge personal value to the home owner.
They include campaign medals achieved from the owner's former military service in the former Yugoslavia, Kosovo, Northern Ireland, the 2nd Gulf War and Afghanistan.
They also took a quantity of cash and Euros, jewellery including watches, an Acer Notebook and a Fuji digital camera.
Detective Constable Martin Battershill said: "This is a terrible loss for the victim as these campaign medals are of significant personal value from her service within the Armed Forces.
"We would urge anyone who may have seen or heard anything suspicious in the area at the time of the burglary to come forward and contact police.
"I am keen to hear from anyone who may have been offered these medals for sale or seen someone with these in their possession."
If you have any information that could help with this investigation, please contact the police by email at 101@dc.police.uk or by calling 101, quoting crime reference CR/066736/16.
Information can also be passed anonymously to independent charity Crimestoppers via 0800 555 111 or www.crimestoppers-uk.org
More information about keeping your home secure can be found on our website: www.devon-cornwall.police.uk/prevention-and-advice/your-home