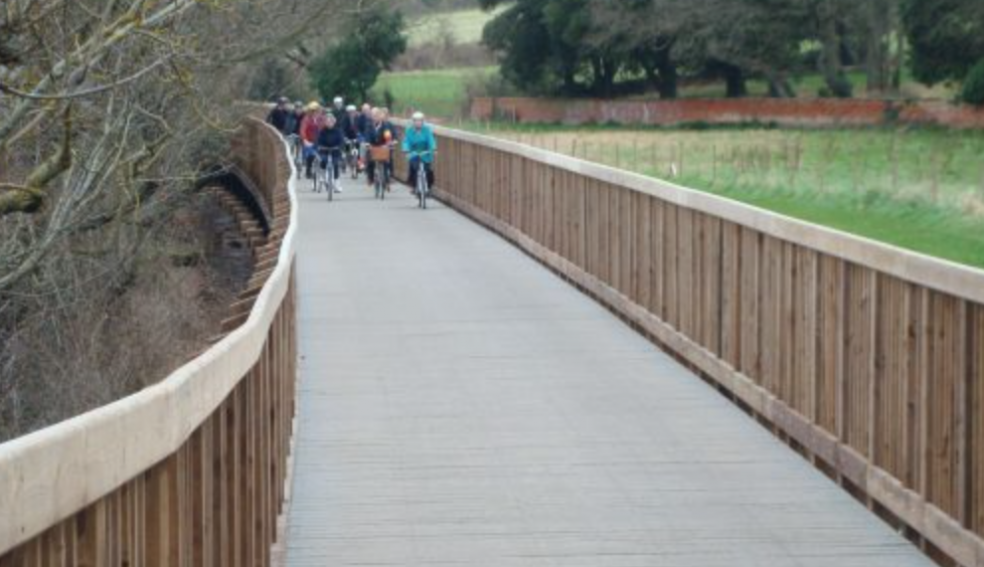 Awards for Devon engineering projects
Two Devon projects have been recognised by the Institution of Civil Engineers (ICE) South West.
The awards were presented at the ICE Annual Project of the Year Awards in Bristol.
The Community Award was presented to the Exe Estuary Trail project, a cycle and walking route that extends over 16 miles set within the beautiful and sensitive backdrop of the Exe Estuary, on Devon's south coast. It was described by judges as 'an excellent example of a civil engineering project which benefits the community in a number of ways'
This year the judges also felt that a very high-profile local project deserved recognition at the awards ceremony. Dawlish Sea Wall Emergency Works was awarded a specially created National Showcase Award for supporting the economic value of the region, in recognition of its fast repair to keep the South West fully connected and functioning.
The Dawlish project was described by judges as: "An exceptionally well executed emergency response scheme, completed in record time in severe climatic conditions to restore the main railway line to the South West in only 8 weeks, which was particularly important for minimising the impact on the regional economy."

Miranda Housden, ICE South West Regional Director said: "We were delighted to celebrate the achievements of so many local projects at our awards ceremony.

"Collectively, the winning projects are a real showcase of what civil engineering is all about; they include flood protection schemes, ground stabilisation, bridge maintenance, structural repairs, cycle route construction, and transport repairs and maintenance. This is far from an exhaustive list of what civil engineering is all about, but it gives a very good idea of how much it impacts upon all of our daily lives.

"I would like to offer my congratulations to all of the winning and highly commended projects; your work is a shining example of civil engineering at its best.
"The judges had an extremely difficult task this year, choosing from an array of wonderful projects. I am delighted to see so many fantastic engineering schemes taking place in the local area. We look forward to more celebrations next year!"