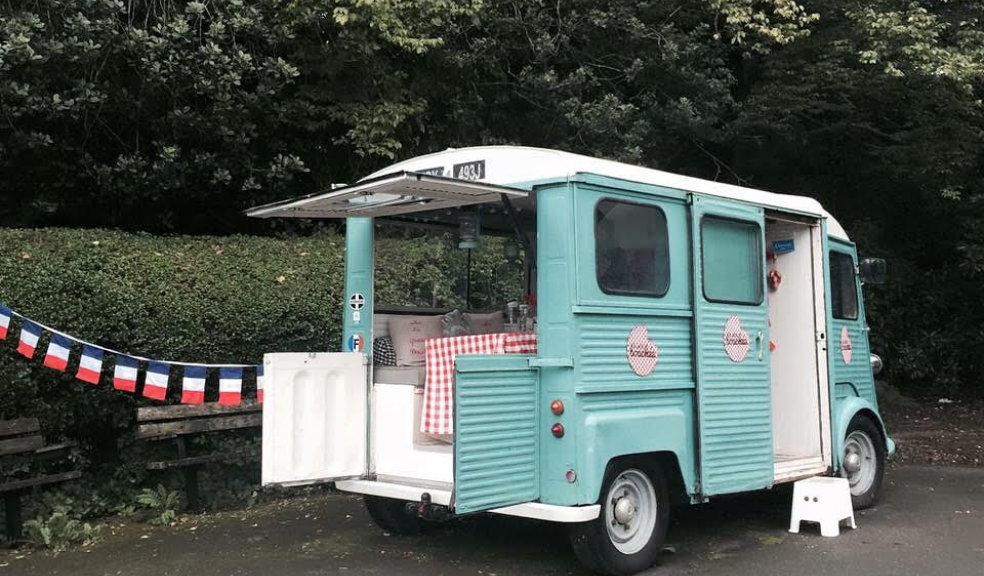 Unique taste of France heading to Devon village
A UNIQUE taste of France is heading to Devon, via a beautiful old French camper van, which has been converted to a restaurant…seating just four people.
Award-winning restaurant La Petite Bouchée, will move from its London base to the village of Witheridge at the end of the month.
The move follows a series of break-ins and vandalism which have left the owners unable to operate. The most recent attack caused more than £5,000 worth of damage.
The unusual restaurant, which has won the Time Out award for Best Restaurant in Sydenham, serves traditional French cuisine in the 1971 Citroen camper van. Seating four people, it gives guests the opportunity to enjoy up close the experience of watching a chef at work, whilst also enjoying French cuisine and wine.
The move from south east London, was something that owners Anita-Clare and Caroline had dreamed of doing for some time.
Anita-Clare says: 'We've built up a very loyal following in London, and have welcomed so many brilliant guests in the park at Sydenham where we've been based since we started in 2014. But the vandalism last year, made us re-think and soon after, we found a house in Devon that we completely fell in love with.'
The owners are hoping that their new home in Witheridge, will provide La Petite Bouchée with the security that she deserves.
'We've always loved Devon, and have always planned to move here one day. Whilst we'll miss London hugely, we're really excited about introducing our beloved La Petite Bouchée to some new diners.'
In addition to La Petite Bouchée, the owners plan to run a supper club from the dining room of their new home, allowing larger groups to enjoy the 'LPB' experience. They can cater for up to 30 guests in a marquee adjacent to the camper and also provide their delicious French cuisine at private parties, events and residencies.
The restaurant will officially launch in Devon in May, but until then, visitors are being invited to a series of tasting events taking place in Witheridge.
For further information about these events, and to be added to La Petite Bouchée's mailing list, contact Eleanor Yeo on eleanor@mcmu.co.uk.