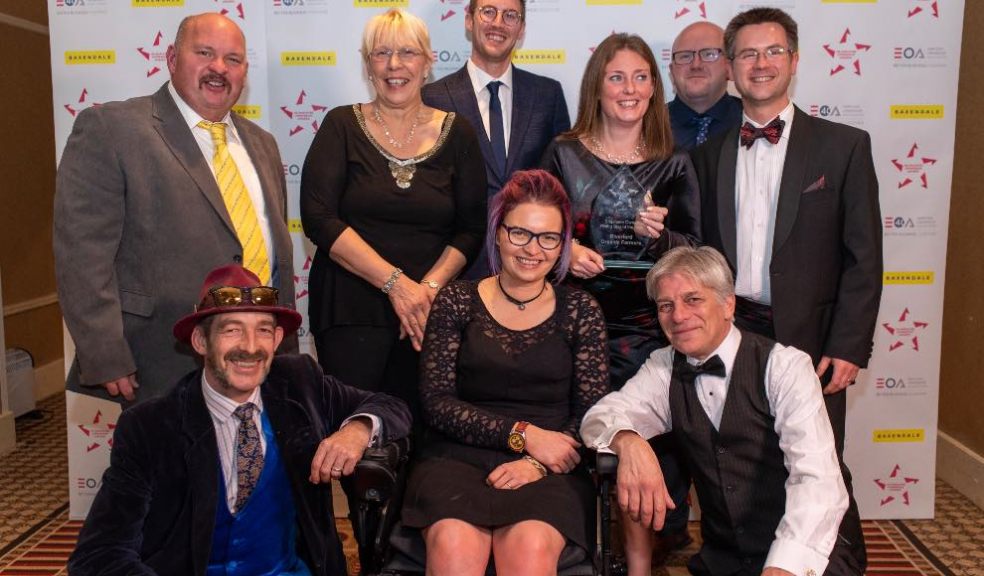 Riverford wins Rising Star of the Year award
Organic veg box company Riverford has won Rising Star of the Year Award at a national awards ceremony recognising excellence among employee owned businesses.
Judges at the Employee Ownership Association Awards praised the new culture of co-ownership across the Riverford business, which they said had helped it secure the win, and a successful first year under the new ownership model.
"The award celebrates a business that already, in its early life, has an effective employee ownership culture where its commitment to engaging its workforce is driving a strong financial performance," judges said.
They noted in particular the new employee involvement in business decisions via a new elected co-owner council, as well as two co-owners joining the Riverford board of trustees, and on the renumeration committee.
Some members of the Riverford co-owner council received the award at a ceremony in Birmingham last week, beating competition from Bristol-based travel website Sawday's, and product design company Cambridge Design Partnership.

Riverford's people and culture director, Charlotte Tickle, said: "We've had an amazing first year of employee ownership, both culturally and financially, mainly down to the way all our co-owners embraced the transition. We were all super excited to win the Rising Star Award and we're looking forward to the next stage of the journey."
Riverford became employee owned in June 2018 after founder Guy Singh-Watson sold the majority of the business to staff to secure its future and ethical values.
He said: "Over our first year of employee ownership I have grown happier every day, watching Riverford grow by doing things better, with integrity, while generating profit, and – on a good day – with joy. I have no regrets; only pride in what we are achieving together."