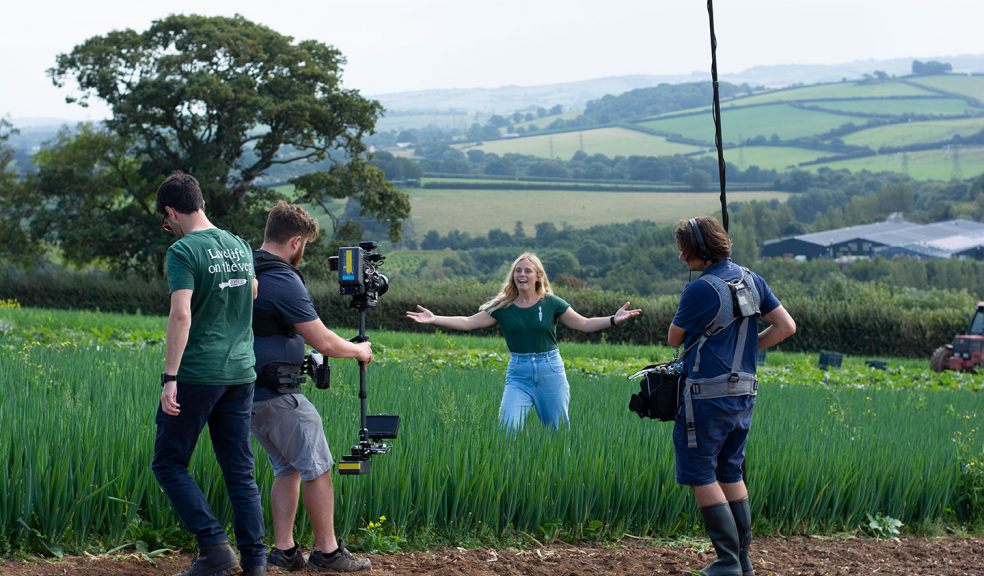 Riverford co-owners star in new short film
A poem and film written and created by Riverford co-owners is to form the centrepiece of the company's 2020 brand campaign and first-ever TV on-demand adverts.
Based around the company's history and values and set on the farm, the poem, entitled 'A Walk Through Our Fields', was written by Riverford co-owner Ellen Warrell.
It was then produced as a short film directed by video producer Christian Kay, who held auditions and built a cast of co-owners from across the Riverford business.
Released today (Monday 27 Jan), it will form the centre of Riverford's upcoming multi-channel brand campaign to highlight the impact of food choices.
The collaboration reflects the ethos at Riverford since it became employee owned, after founder Guy Singh-Watson sold the company to staff in June 2018.
Lines from the poem will also be featured on London Underground advertising and Sky on-demand AdSmart – a first for the company – and as a limited edition tea towel that will be sold on Riverford website.
"When I was asked to create a short film about Riverford, I sat for weeks staring out at the fields of salad growing on the hills all around us – and I realised that I had no need to fabricate anything," said director and Riverford co-owner, Christian Kay. 
"Everyone very gamely stepped outside of their usual roles to help bring our ideas to life. It was an amazing team effort, and says, I think, as much about the warmth at the heart of Riverford as the film itself," he added.
Singh-Watson said: "This film came from co-owners, it was written and recited by them, on their land, about their crops, and for their customers. Riverford is more than a brand. We grow, pick, pack, deliver, cook, write our own software and do our own sales and marketing, and we care about how we do it down to the fine detail."
The values in the poem range from protection of the environment, fair returns to farmers, no chemical pesticides and a co-operative ethos, reflecting Riverford's outspoken environmentalism since it was established in 1987.
Singh-Watson has long spoken out about the unfair treatment that many farmers face in the hands of supermarkets – a well-recognised issue of supplier relations that is now being treated as a serious problem thanks to its inclusion in the newly-released Agriculture Bill.