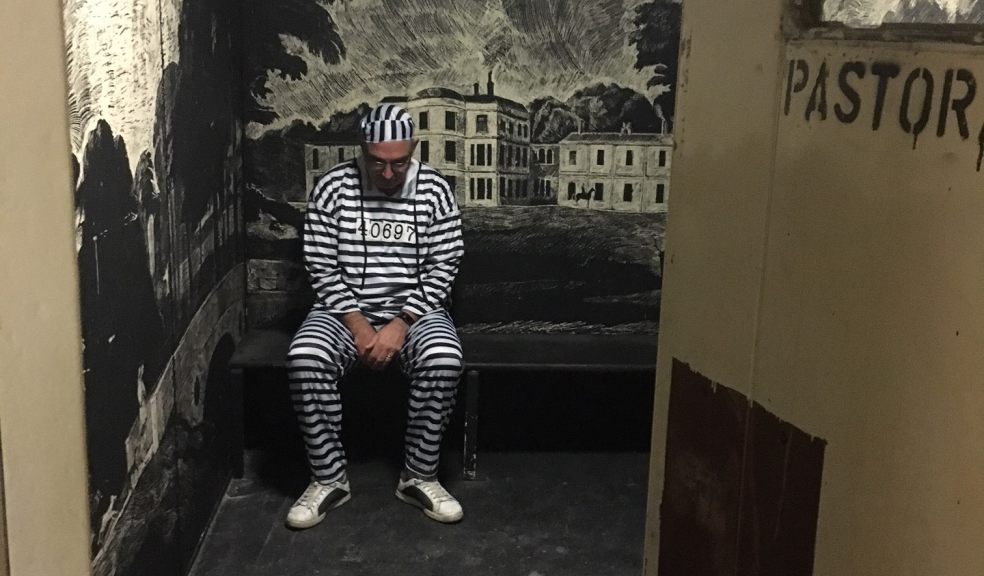 Builders merchants' CEO uses prison cell to raise over £2,700 for children's hospice!
For his crimes against dancing, the CEO of RGB Building Supplies was thrown into Exeter Castle's prison on Friday 21st September as part of Children's Hospice South West's Jail & Bail fundraising initiative.
Kevin Fenlon's bail was initially set at £999 and it was then down to him to invite friends, family, colleagues and RGB customers to donate to the worthy cause so he could be released. However, due to the seriousness of his dancing crimes, Kevin's bail was increased to £1,500 – but it seems his supporters were keen to set him free and helped raise a fantastic £2,738.
Representatives from six other South West companies joined Kevin in the cells. The inmates received a special visit from Exeter Chiefs' players Toby Salmon and Moray Low who offered their support and help to ensure everyone made bail.
In total, the prisoners raised over £11,000 for Children's Hospice South West.
Kevin Fenlon commented: "Children's Hospice South West is RGB's chosen charity and it was brilliant to have the opportunity to do something to support such a worthy cause. As well as the Chiefs' players paying us a visit, a family supported by the charity also shared their story, which touched us all and really spurred us on to raise as much as we possibly could.
"A massive thank you to everyone for their very kind and generous donations; the support really will help to make a difference.
"It was also nice to know that people were keen to help me get out of prison, and not leave me in there!"
In the past 18 months RGB Building Supplies, which has a branch on Aphinbrook Road, has raised over £25,000 for Children's Hospice South West, and will continue to raise funds to help the charity provide care for children with life-limiting conditions and their families across the South West.