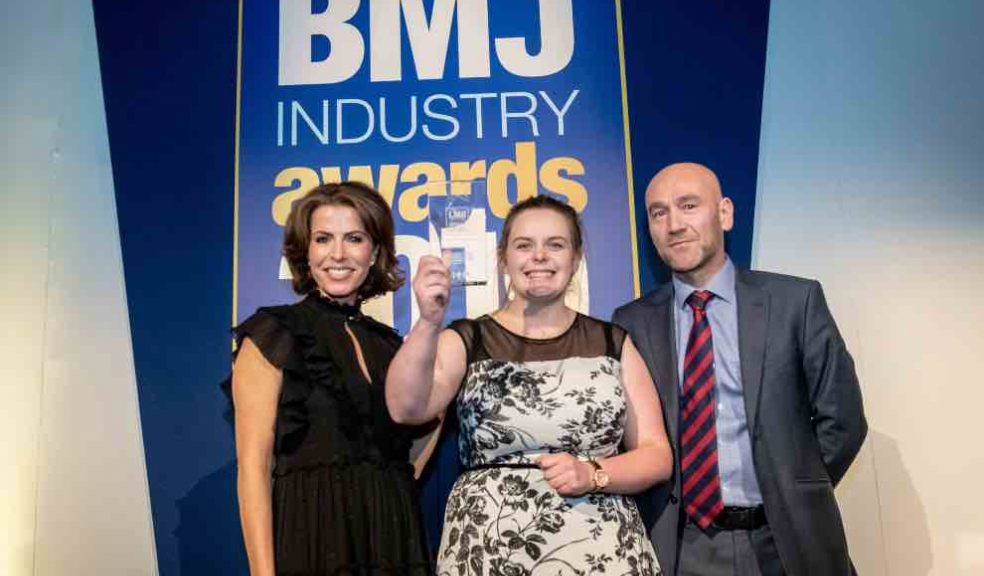 Second national award for RGB employee
Sarah Daniel from RGB Building Supplies is celebrating after winning the Independent Rising Star of the Year Award at the prestigious BMJ Industry Awards 2019, her second national honour within the past seven months. 
Organised by the Builders Merchants Journal, the awards celebrate the UK merchanting industry and highlight the businesses, brands and people that make the sector so successful. Sarah, 26, was presented with her award during a ceremonial lunch hosted by Natasha Kaplinsky OBE at The Brewery in London.
In October 2018, Sarah also received the Builders Merchants Federation's (BMF) Young Achiever Award for 2018. Having originally joined RGB as an apprentice in 2012, Sarah was offered a permanent job at the end of her apprenticeship and is currently the company's Product Performance Controller. 
In an industry that is working hard to encourage young people to join, Sarah believes it's important that those who are at the start of their careers are recognised for the work they do, and it's something she will be focusing on when she speaks at the BMF Members' Day in September. 
Sarah commented: "The merchanting and the construction industry offer fantastic career opportunities and I'm hoping these types of awards help young people see the wide-ranging positions available. There were seven others shortlisted for the BMJ Independent Rising Star Award, who all do fantastic work at their companies, so I was completely shocked to be named as the winner."
Keith Harris, Head of Procurement at RGB Building Supplies and Sarah's line manager, added:  "Once again we'd like to say a huge congratulations to Sarah. She thoroughly deserves the recognition she is receiving for the hard work and dedication she gives to her role. She is a true ambassador for young people coming into the industry and everyone at RGB is extremely proud of her achievements."