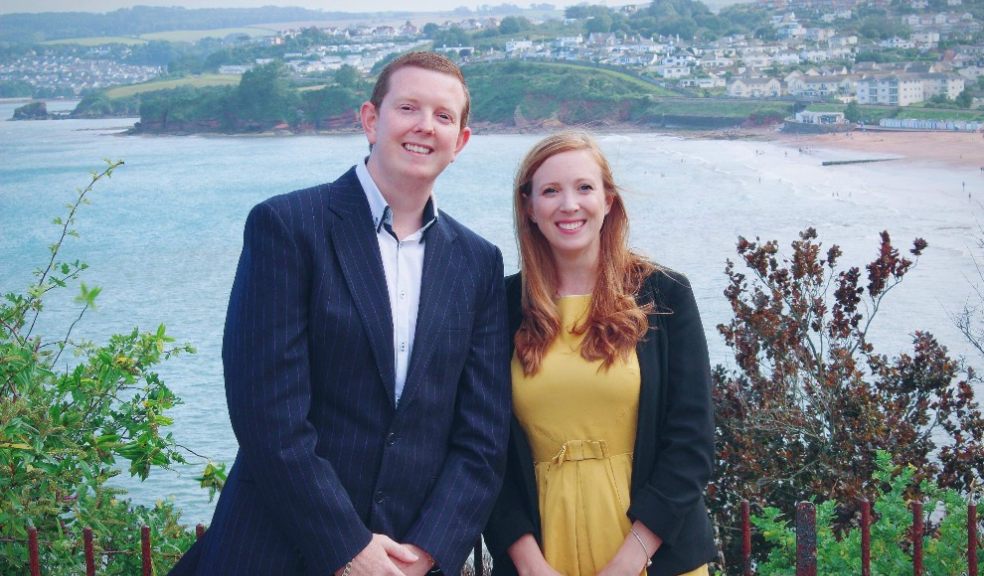 Brother and sister's 'Legacy to their Dad' scoops top business award
A brother and sister from Paignton who created a funeral planning app following the death of their dad last year have won a leading business award in recognition of the impressive start up business.
Joe Drein and Steph Halls lost their dad, Martin, on April 1 last year after he contracted and sadly passed away from COVID-19. After taking on the responsibility of planning his funeral, they realised there was nothing out there to help make the process easier for grieving families and began creating an app with everything in one place. Using Joe's skills in web design and Steph's background in marketing, they developed Memento Vita - which means remember life in Latin - and began compiling a comprehensive checklist.
Memento Vita was one of over 2,000 nominees and 25 businesses shortlisted in the New Start-Up of the Year at this year's South West Business & Community Awards and picked up the title with judges praising the duo for identifying the gap in the market and developing the perfect idea to fill it.
The award was presented virtually to Memento Vita by Great British Expos in the digital ceremony held on Thursday April 29, which was attended by hundreds of business people from across the region.
Memento Vita Director, Steph Halls, said: "We can't quite believe that we were named the winners. There were so many fantastic start-ups shortlisted, we are overwhelmed and delighted to have been recognised in such a challenging category. Thank you to everyone's support over the last year. This one is for our dad!"
The awards judges said: "What a brilliant idea from something so sad. Having seen there was a gap in the market for an app like this they have filled it perfectly and I think it will continue to grow by adding more suppliers and services. What a start-up, donating 5% of their profits to a local hospice."
Memento Vita can be downloaded for free on all Android and iPhones and includes a comprehensive checklist that allows users to confidently organise all elements of a funeral from searching for funeral directors, venues, florists and caterers while also offering advice with post-life documentation. For more information visit www.mementovita.co.uk.