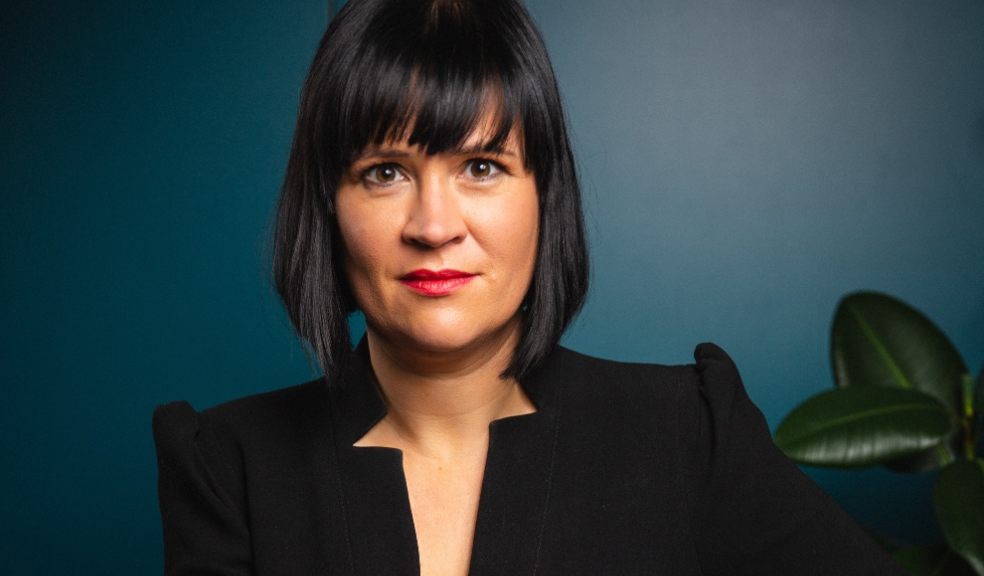 Why wellbeing strategies for business are more important than ever 
By flexible office space provider Clockwise Chief Operating Officer Alex Brunner.
Despite the challenges we have experienced over the past two years, the importance of occupational mental health and wellbeing is often still overlooked completely by many businesses or is pushed right down the pile of priorities. 
Considering the impacts that good mental health and wellbeing can have in the workplace for performance, productivity, recruitment, and retention, this can be a significant oversight on the importance it should hold amongst business leaders and HR departments.  
Employee mental health needs to be considered as much a priority as physical health.  Few would cut corners on health and safety, as there are obvious negative implications there, but perhaps the repercussions of ignoring wellbeing are less self-evident.  
Good mental health is important to business productivity and profitability, and the strategies available need not require a dramatic rethinking of business practices.  
HR in particular might consider training managers and leaders to be aware of mental health issues as an investment well worth considering.  Other measures may include making the effort to stay connected with and engaging employees on a personal level and in a sustained way. Encouraging a healthy work/life balance through break times, team lunches and quizzes, through to yoga sessions or paid days for volunteering, are also simple ways businesses can aid and ensure good mental health for employees.  The sky's the limit for good ideas.  
Of course, the motivation for implementing an effective wellbeing strategy really needs to be sincere rather than tokenistic, and Friday drinks, free fruit or staff wellbeing surveys really don't cover it alone.  
Like any strategic business investment, wellbeing initiatives need to be robustly designed, and their effectiveness should be measured. This includes monitoring the return on investment, and it's not rocket science to consider that if you don't have a measurement for your success, it can be difficult to justify further investment in future. 
The inclusion of onsite health and wellbeing facilities at a business can often drive decisions made by candidates on selecting one employer over another, and the provision of a comprehensive package of health-related support for employees can be crucial to retaining existing talent.  
It's worth noting that employee mental health isn't just a concern of the HR department, either; effective wellbeing strategies and programmes should bring together other business functions, including facilities, IT, marketing and business leaders.  The implications really do affect everyone, though the opportunity for HR to take a leadership role is, of course, very clear.   
At Clockwise, we recognise the critical role that good mental health has for all businesses, and we practise what we preach. We organise wellness hours, offering employees time to pause and reflect, and offer therapy, counselling and life coaching with our partner Myndup. Our Wellness Committee also organises programmes to support our people.     
Overall, it's clear that the pandemic has awoken the business community to the challenges of good mental health in the workforce, and although there's now a healthy dialogue about this issue, there is still much work to be done.  
It's important that businesses are also very clear that strategies for promoting mental health are not borne out of misplaced altruism and not merely a fad; wellbeing clearly has a business-critical role to play, and when the bottom line is king, it's vital that everyone takes this issue seriously, and actions accordingly.
Founded in 2017, Clockwise provides contemporary private offices, shared workspace and meeting rooms with flexible membership plans in key business locations across the UK and it's first European location in Brussels, with plans to expand further into Europe and across the UK regional cities.
Clockwise offices offer a truly flexible approach to post-pandemic working, including varied membership packages, which has attracted a client mix of entrepreneurs, start-ups, scale-ups, and established businesses from a cross section of sectors. With the understanding that innovation and enterprise is not limited to Central London or gateway cities, and a real estate strategy that reflects this, Clockwise is well placed to support regional SMEs achieve their potential. 
Alexandra Brunner
Across 25 years in the hospitality industry, Alexandra Brunner has worked her way from front-of-house to hotel management, into strategic senior leadership roles, and now sits at the helm of a market-leading co-working business.
As chief operating officer of Clockwise Offices, Alex knows that for businesses to thrive today, there needs to be a new level of empathy applied to people and their surroundings. She believes that an employee's immediate workspace has a direct impact on their wellbeing, meaning that how we design and build spaces is vitally important to a healthy business and its growth.
Alex brings a wealth of sector expertise of taking a product from launch through to strategic growth. She is known for successfully running commercially viable businesses while maintaining service delivery and without compromising brand standards. She is leading the charge at Clockwise as it doubles its portfolio year on year and expands internationally.