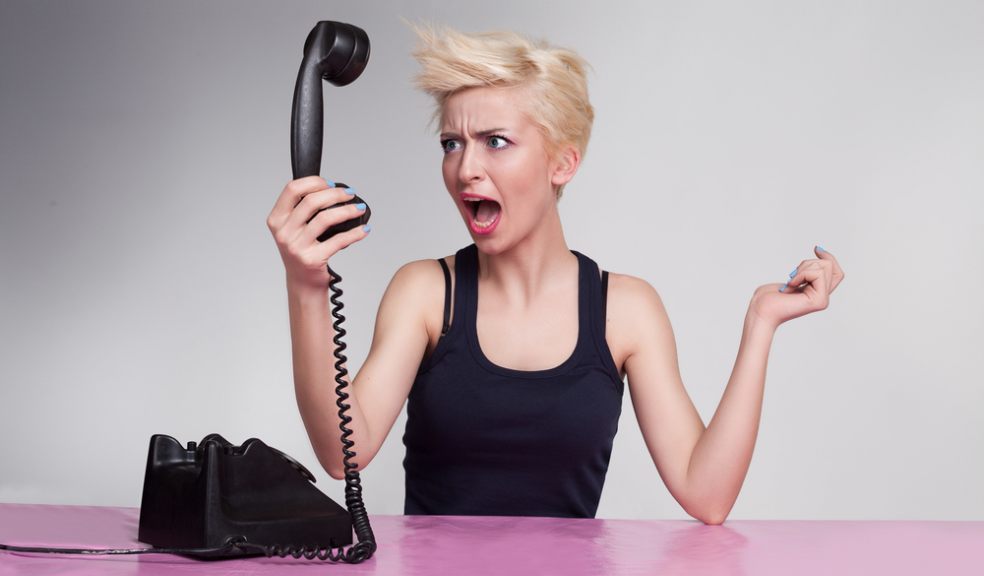 Women's biggest niggles revealed
Bad manners, telemarketing calls and bras digging in are among the top annoying 'niggles' that women in Exeter face on a daily basis.
Survey figures revealed that on average females experience at least five annoying niggles on a daily basis, including bad manners (50%), telemarketing calls (45%), ill-fitting lingerie (38%) and annoying Facebook statuses (37%), all filling the top 10 of life's daily annoyances.
The research, for Triumph lingerie, also showed more than half (62%) of women in Exeter actively seek help to overcome their daily niggles, with talking to a friend the most popular thing to do (38%). Others resort to visiting online forums for advice (15%), reading features or problem pages in magazines (6%) and self-help books (6%).
The research marks the launch of Triumph's new innovative Magic Wire bra which offers a solution to the digging in feeling often associated with uncomfortable underwired bras.
"It's no surprise a bra digging in comes up as one of women's top niggles. Having spoken to women all over the world about their key hopes of their lingerie, we wanted to tackle various recurring issues head on, and create our most comfortable and supportive bra yet. "
"As this research shows, women want solutions to the niggles they face on a daily basis and our new Magic Wire silicone technology does just that - where the innovation centres around a little piece of silicone in place of a wire providing a great fit and uplift."
Triumph has also launched a new #Nigglefix campaign, a platform to enable women to share those things that frustrate them on a day-to-day basis and share any top tips on combatting them. The campaign focuses on empowering women to come together and collectively help each other find fixes for their niggles.