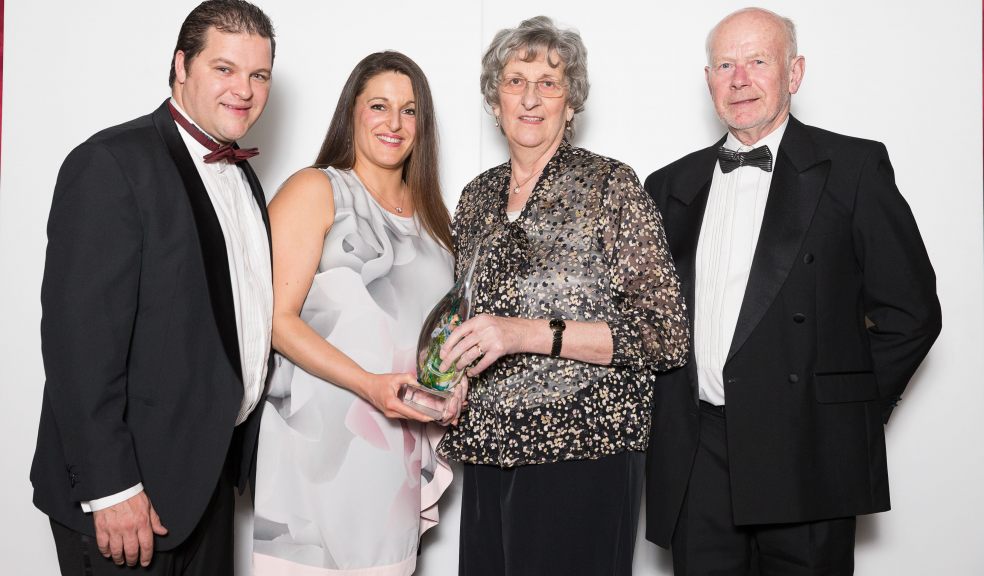 Oakdown celebrates regional award success
SIDMOUTH-based family Holiday Park, Oakdown, has kicked off 2018 with yet more incredible award success, by winning the prestigious gold award for Best Holiday Park in the South West.
The award was presented to the Oakdown team at the South West Tourism Awards ceremony at the Riviera Centre in Torquay last night.
'Winning the Visit Devon award last year was just brilliant for us, but now to be awarded the gold at a regional level, really is the icing on the cake,' said Alastair Franks, owner of Oakdown.
'The team works incredibly hard to provide our visitors with outstanding facilities and customer service, but to be recognised for this by experts in the industry, gives our visitors, both returning and new, the extra confidence in us.'
Robin Barker, Director of Services for Tourism Ltd, who manage the Awards, said: 'Excellence is elusive. It requires patience, vision, consistency, commitment, drive, hard work, skill and often a bit of money. That's not an easy list and I'd like to commend this year's finalists for once again blowing the socks off the judges. You are a credit to tourism and the region is proud of you.'
The Franks family, who created Oakdown in the 1970s, say that listening to their customers, many of whom return year after year, is what enables them to provide such high standards.
Alastair said: 'We are always asking our customers for feedback, and with this in mind, we've refurbished one of our facility buildings, and provided washing up facilities for our glamping units, and are now busy making the park the best that it can be for the 2018 season which begins in March.'