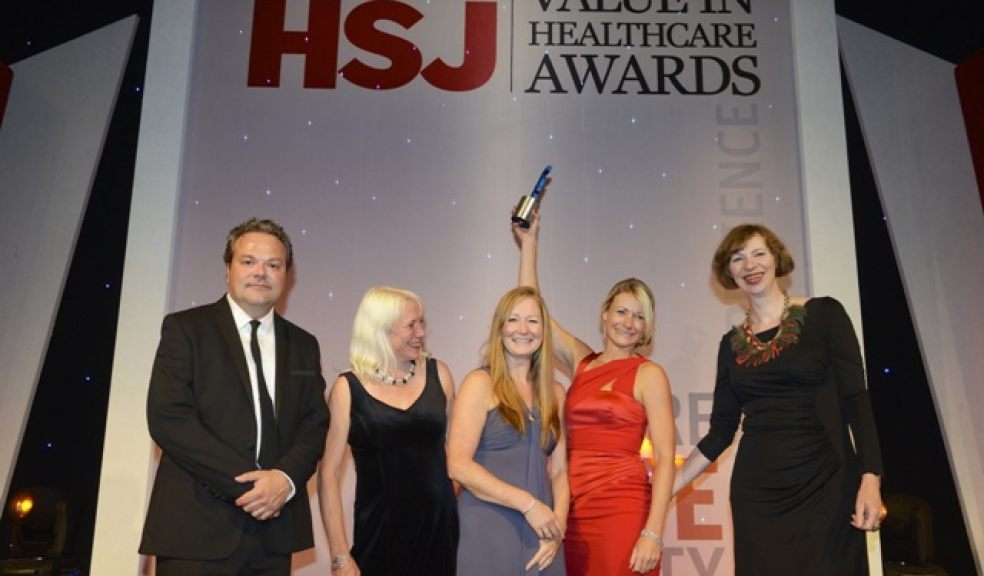 Trust scoops national healthcare award
The Northern Devon Healthcare NHS Trust has won a national award for outstanding efficiency and improvement in developing community services.
The Trust's stroke therapy team added to its growing trophy collection with victory at the HSJ Value in Healthcare Awards on Tuesday night (23 September).
The team beat seven other finalists in the Value and Improvement in Community Health Service Redesign category.
The nomination related to the ongoing success of the team's early supported discharge (ESD) and VISTA projects.
The team has introduced home visits and additional care support from stroke therapy staff to allow an earlier discharge from hospital for patients.
It has also set up the innovative patient and carer support group called VISTA, which meets weekly and gives people the chance to join others in a similar situation as well as improve their fitness and speed up their recovery.
Feedback from patients and staff involved has been very positive and its impact has also been evident in clinical statistics.
Trust patients have reported a 94% improvement in self-perceived health and wellbeing following ESD.
The team impressed an expert judging panel with its work and was announced as a winner at the awards ceremony at the Grosvenor House Hotel in London.
The victory follows the team's double success in the Advancing Healthcare Awards in 2013 and its win in the Care Integration Awards.
Emma Cork, service lead, said: "To win a fourth national award is amazing news and I am very proud of the team.
"They are incredibly passionate about their work and this award reflects the sustained excellence of the service they deliver.
"We were up against some very strong NHS projects from across the country and it is so satisfying to know that we're leading the way with our work here in Devon."
Dr Alison Diamond, chief executive, said: "It is fantastic for the Trust to be recognised nationally for our work to redesign community services, which we continue to do across Northern and Eastern Devon.
"It is another boost after inspectors from the Care Quality Commission recently described our community services as they best they had seen.
"To achieve outstanding efficiency and improvement at the same time is a challenge facing all Trusts and one we are stepping up to."
The HSJ Value in Healthcare Awards, led by flagship publication the Health Service Journal, attracted a record number of entries this year.
The Trust's finance team was shortlisted in the Value and Improvement in Financial Services category.
The team's entry related to its crucial input to the Trust's vision to deliver care closer to home to patients in Exeter, Torridge, North, Mid, East and West Devon.
Dr Tom Lewis, consultant microbiologist for the Trust, was a part of the Northern, Eastern and Western Devon Clinical Commissioning Group entry that was highly commended in the Value and Improvement in Pathology Services category.