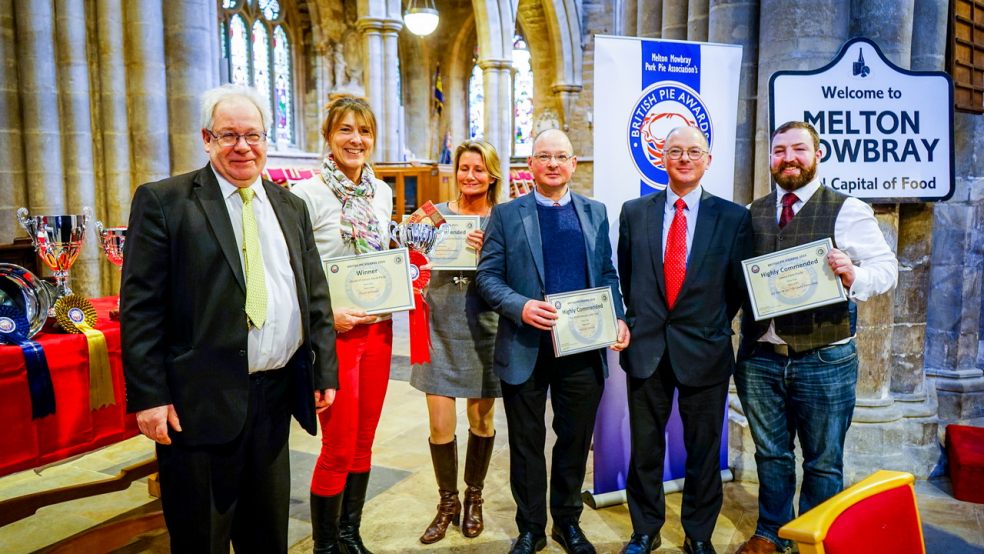 Champion pasty comes from Devon!
Chunk of Devon Win Champion Pasty at the British Pie Awards…again!
Chunk, a Devon based pie and pasty maker, have won the much-coveted award of Champion Pasty at the 2019 British Pies Awards for the second time. Chunk's award-winning recipe won the award back in 2009 – and caused a bit of a stir (to say the least!) with their neighbours in Cornwall. But this year, with tough competition from other Pasty makers, including those from Cornwall, the Chunk Steak Pasty beat them all!
Over 100 guests attended the annual event, now in 2019 - its 11th year,  held at St. Mary's Church, in Melton Mowbray, home of the Melton Mowbray world-famous pork pies. Hosted by Matthew O'Callaghan – Chairman of the Melton Mowbray Pork Pie Association and radio Leicester's Ben Jackson, the annual ceremony brought the pie sector to the forefront, celebrating the pioneers of culinary innovation and helping to encourage excellence within the industry.
Simon Bryon-Edmond, from Chunk of Devon said: "We're delighted to have won Champion Pasty for a second time. It is an exciting time for Chunk with plenty of new pie and pasty recipes on the way. Winning this and awards for our pies means a lot to us.
"It's fantastic to receive recognition for all the continued hard work we have put into developing delicious products that our customers enjoy time and time again."
So - if you're going to have a pasty...make sure you 'Take a Chunk!'