Karla-Luise Herpoldt, 26, from Newton St Cyres, near Exeter, is attending Parliament to present her science to a range of politicians and a panel of expert judges, as part of SET for Britain on Monday 9 March.

Karla-Luise's poster on her research into new ways of detecting HIV will be judged against dozens of other biologists' research...

Full story
Also in the news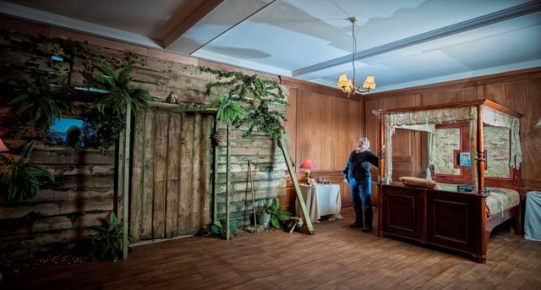 Saving Castle Drogo – Nothing is normal
What might happen if Castle Drogo was left to the elements? From 9 March, a perfect glass 'drip' is suspended in a trophy cabinet, a room where Dartmoor appears to have taken over.
As the conservation project to save Castle Drogo enters its final two years, artists have taken inspiration from the history and stories...
Full story

Ali Hepher says Exeter Chiefs will go "full bore" at ensuring this latest block of Aviva...

On Saturday 28th February, Exeter Golf and Country Club's hosted a 10 and under Flybe Mini Green...

Welshman Tom James says the desire to push hard for silverware is a key motivator for the Exeter...
What's On
The Exeter Daily Lifestyle