Devon County Council's highways teams are geared up to respond to whatever the weather throws at the county this weekend.

A weather warning has been issued for the possibility of snow showers and ice in the county over the next few days. Although it is mainly expected to affect higher ground, wintry showers cannot be ruled out at lower...

Full story
Also in the news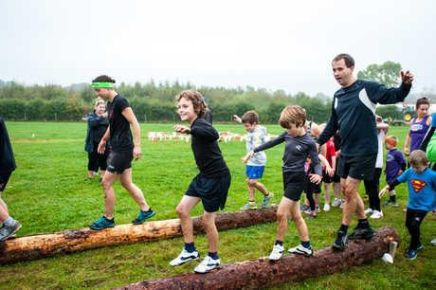 It's not just adults who can enjoy the mud at RockSolid Race
In March, RockSolid Race is returning to Escot Park but this time it's not only the adults who get to have all the fun. Children aged between 5 and 13 years can take part in the Yeo Valley Rock Stars – a mini obstacle course.
The mini event is split into two age groups and distances– 5-7 year olds who need to be...
Full story

Exeter Chiefs head coach Rob Baxter believes new signing Geoff Parling can have a "positive...

Having already advanced to the latter stages of European competition, Exeter Chiefs know victory in...

Exeter Chiefs have strengthened their back-three options ahead of the 2015/16 season with the...
What's On
The Exeter Daily Lifestyle